Lately I'm thankful for playing in the dirt and the sweetness of summer.
For parental units that make doing life so fun.
For small things like sprinkles and how they remind us it's okay to be a kid at heart.
For summer brews and great conversations.
For this city that I love to explore and the people that make adventuring twice as fun.
For fresh blooms in thrifted mason jars.
For date nights driving with the windows down and spontaneous ice cream stops.
For snuggly Beasts and the unconditional love they provide.
For time at the family cabin that reminds me to breathe and renews my tired spirit.
.:::.:::.:::.:::.:::.
And today I am thankful for YOU, who keep showing up even when I have been distracted and uninspired. I am starting to feel like myself again as my work life has calmed, and I spent time away to restore what I was missing. Cheers to new beginnings...
Here's to gratitude and how it makes life fuller, and the smallest things more than enough. As always, thanks for the inspiration,
Today's Letters
!
// What are you thankful for today? //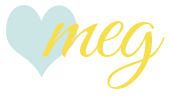 ________________________________________________