Can I just say a HUGE God Bless Chipotle on behalf of people everywhere?
I mean seriously, how can you not love their fresh delicious food?
Not to mention they have single handedly saved my sanity (and our marriage!) one too many times...
I remember when Adam and I first got married, I was trying to wow him with my "superb culinary skills" and fancy meals every night. On this one particular day I had just spent hours scouring recipes and came across a BBQ chicken meal that looked incredible, and the best part was you threw it all in a crockpot and let it cook itself.
So I prepped everything, tossed it in the slow cooker and let it do it's thing. I was so chipper driving home from my downtown office thinking that dinner was ready and I was the coolest wife in the world. Well, low and behold I walked in the door expecting to smell slowly roasted tangy chicken, and all I smelled was smoldering burnt barbecue sauce and dried to the bone chicken.
As soon as Adam got home and was able to pull my sobbing blubbery self back together, we both looked at each other and instantly said, "Chipotle?". Yup, you bet I drowned my sorrows and bruised ego in guacamole and I loved every second of it.
To say I am a die hard Chipotle fan would be a massive understatement. I don't think we could go a week without indulging our cravings for their fresh, locally sourced, organic food.
So you can imagine my excitement when I learned that Chiptole's
Cultivate Festival
was coming to Kansas City for the first time on July 18th!
Cultivate is a free festival that merges good food, an awesome music line-up, craft beer, and fresh ideas about food issues. We can't wait to try delicious food that goes far beyond the Chipotle menu (including a sampling of their new pizza restaurant concept!), sample Boulevard's Cultivate Farmhouse Ale (made just for this festival!), great music, top celebrity chef demos, and local artisan fare!
I'm also looking forward to their interactive experiencesand exhibits like the Guac-From-Scratch station, Factory vs. Farm exhibit, GMO experience, and Fresh vs. Processed foods exhibit! They even have a Kids' Zone with snacks and fun activities like an organic cotton pit and plant-a-seed demonstration with Slow Food USA.
Plus for each activity experienced, festival attendees can receive a stamp and learn their way to a coupon for a free burrito, bowl, salad or order of tacos at any Chipotle.
Ummmm, free Chipotle?
If you are in the KC Metro area, come join me at Penn Valley Park from 11 a.m. to 7 p.m. this Saturday, July 18th! This year marks the fifth anniversary of Cultivate, and Kansas City is the second stop on a three-city tour, including Phoenix (April 18) and Minneapolis (August 22), so come out and show Chipotle the same love they show me every time I have a Pinterest meal flop!
See you there!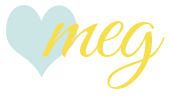 ________________________________________________