We're moving and grooving people!
At the end of the summer I will be checking one state off my bucket list and finally get to see the Pacific Northwest coast with my favorite adventure buddy, Adam! For years I have been dying to channel my inner hipster as I melt into the Portland culture, and live out my Seattle adventure dream that started back in my Gray's Anatomy obsession days.
We got our little long weekend adventure fix when we ate/walked/explored our way through gorgeous Nashville over Memorial Day... and now we've been bitten by the travel bug.
Although Adam is up in Spokane for business during the fall/winter, we don't know either coastal city that well. We plan to fly into Seattle, drive down to Portland making stops along the way, exploring there for a few days, and heading back up north to see Seattle and the San Juan islands.
So I'd love to ask...
Do you have any recommendations of fun things to do?
Places to stay? Restaurants? Shops? Roadtrip must see stops? Day trips or hikes? We would LOVE to hear!
Thanks in advance for your awesome tips!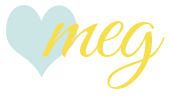 ________________________________________________