Okay, I can't take it any longer. I think I'm ready for a change.
My hair grows so quickly and I grew it back out to almost pre-wedding length, but I am getting the itch for something new and fresh.
Because I get up at 5AM for work, it's so tempting for me to sleep in 30 minutes later, spritz some dry shampoo into my blonde locks, and pretend like having a ponytail is totally chic and acceptable everyday. Well, I'm 28 years old and should probably look a wee bit more professional than whisking my frazzled hair into a pony just because it's long enough.
So I started thinking that a good chop could do the trick. When my hair is short it looks so much fuller, soft, healthy, and dries in 5 minutes flat. It's so easy and you always look put together. I mean, if you can do your hair in under 10 minutes, there is no excuse, right? So here is what I'm thinking at my appointment today...
My
hair inspiration board on Pinterest
is filling up quickly with these cute little stacked bobs. I could go for something flirty, layered, and sleek. And add a little pop of fresh blonde in there too.
What do you think? A fresh spring do?
To chop or not to chop, that is the question...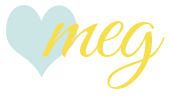 ________________________________________________