Oh what a happy day it is!


2 years ago I married the man of my dreams and there isn't a day that goes by that I don't wake up thankful for the blessing of his unconditional love.

Don't get me wrong, we have been through so many ups and downs together in the last 6 years. We've learned (and keep learning) how much work marriage is, but rich is the reward and I wouldn't want to work at it with anyone else.
It's funny to think about how much I thought I knew/loved him back then, but each year just keeps getting better. My love for Adam only continues to grow deeper, and what adventures we have lying ahead!
Thank you for teaching me that...

+ happily ever after is a choice
+ it's okay to eat cold pizza for breakfast
+ some of life's greatest joys are the simple things
+ no matter how many days (weeks?) we leave clothes in the dryer, they can always be re-fluffed for the 3rd time without judgment
+ grace will always be given even if I've had to apologize four times before noon
+ your primary love languages are sour patch kids and scalp massages
+ any day is redeemable, it just takes the willpower to turn it around
+ hugs (and good beer) cure any bad day
+ some days are just meant for staying in our jammers and sipping coffee with the windows open
+ when we dream together anything is possible
+ cinnamon toast crunch is totally acceptable as a complete meal
+ there is always beauty in imperfection, you just have to find it.
So thankful for you and for how you love me so well, today and everyday.
Love you. This truly is happily ever after!
Happy Anniversary, my love.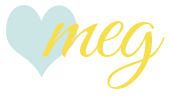 ________________________________________________