Happy Monday, y'all!
I spent the last 4 days recovering from an awful cold, so I had plenty of time to rest and put together some blog posts for this week - I'm so excited! It's been awhile since I've been able to get back in my blogging groove, so I am excited to share!
How are you guys this morning? Did you have a relaxing weekend?
Thanks for swinging by - let's get our mingle on...



HOW TO MINGLE




** Only 3 easy rules - that's all I ask! **
1) Link-up your blog below.
2) Share a link to Mingle Monday on your post or give a social media shout out.


3) Answer the weekly question in the comments section below:

** Best part of your weekend? **
_________________________________________________________
In Case You Missed It...
+ My Most Favorite Day
+ Skinny Banana Chia Chocolate Chip Muffins
+ Seattle & Portland - Any Recommendations?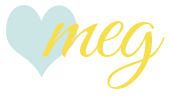 ________________________________________________