Weekends are made for sleeping in, staying in your jammers until 11a.m. and sipping coffee from oversized cups all morning. Can I get an amen?
Just like you, I'm sure, after a high stress busy busy week, all I want to do is unwind and of course indulge a bit. I want our home to feel welcoming and cozy, activities to be relaxing things we love, and our bellies full of delicious food that doesn't undo our healthy eating and exercise progress.
One of my favorite ways to achieve all three of those things is tinkering around in the kitchen with a new recipe. So you can imagine my excitement when I found
this recipe from Ambitious Kitchen
, which had all the things I love (and I took the liberty to add even more!) - whole grains, greek yogurt to add protein and moisture, chia seeds for Omega 3's and fiber, and melty chocolate chips for a little splurge, because it it the weekend after all.
Let me just tell you... these muffins are to die for!
Within minutes of popping these babies into the oven, smells of roasted bananas and toasty cinnamon wafted through the Haskins House. I didn't even have the muffins out of the oven before Adam followed his nose to the kitchen to wait for the opportune time to sneak a warm muffin out of the tin the second they came out.
That first bite is packed with a delicious punch of flavor, warm gooey chocolate chips, and the sweetness of honey and nutmeg that linger and tie everything together. I made 2 dozen, and thank goodness I did... they were gone in no time.
Perfect with a little nut butter spread on the top for a healthy afternoon snack or a sweet bite with some eggs in the morning. Give these babies a shot, your family (and your stomach) will thank you!
Skinny Banana Chia Chocolate Chip Muffins
Ingredients
1 1/2 cups whole wheat flour (whole wheat pastry flour is preferred)
1 teaspoon baking soda
1/4 teaspoon salt
1 teaspoon cinnamon
1/2 teaspoon nutmeg
3 medium bananas
1/4 cup local clover honey
1 tablespoon vanilla
1 tablespoon olive, coconut oil, or applesauce
1 egg
1/2 cup plain greek yogurt (I love Fage 0%)
1 tablespoon unsweetened almond milk (can use regular milk too)
1/2 cup chocolate chips
1-2 tablespoon chia seeds (optional)
Instructions:
1)
Preheat oven to 350 degrees. Prep mini muffin tin by spraying with
nonstick cooking spray.
3) In a medium bowl, whisk together flour, baking soda, salt, cinnamon, and nutmeg until well combined. Set bowl aside.
3) Use kitchen aid or hand blender to mix
bananas, honey, vanilla, oil, egg, greek yogurt, and milk on medium speed for 1 minute. Wet mixture should be thoroughly combined and creamy.
4) Add dry ingredients to the wet banana mixture until just combined (which creates a soft fluffy texture - don't over mix!). Gently fold in chocolate chips.
3) Filling each cup about 3/4 full, divide batter evenly into muffin tin. Bake for 10 minutes or until tooth pick comes out clean or with just a few crumbs attached. Cool muffins for 5 minutes then remove and transfer to a wire rack to finish cooling. Muffins are best served warm and even better the next day when the flavors have time to combine to a richer flavor.
Tips & Tricks:
- Store at room temperature in a sealed container for 3-5 days.
- These muffins are also perfect to make ahead and freeze, that way they are easy to break out when you have company or just need a little treat. Place in a Ziploc freezer bag for up to 3 months. You can let muffins thaw at room temperature, or if you need a muffin fix, just pop into the microwave for 30-45 seconds for maximum ooey gooeyness (yes, it's a word).
- Don't leave yourself alone in the house with 2 dozen of these bad boys. Trust me... you'll want to start 'gifting' these to anyone you can find. Here you go parents! Mailman? Sure why not!
Bon Appetit!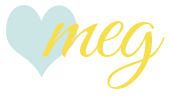 ________________________________________________