Hey sleepy heads!
Welcome back to the weekly grind, you sassy things. I think I successfully had the laziest weekend ever, and I sure didn't hate it. Poor hubs has been sick, so it was easy to lounge around all day with him.
How are you this morning? Did you have a good weekend yourself?
Let's get our mingle on...



HOW TO MINGLE




** Only 3 easy rules - that's all I ask! **
1) Link-up your blog below.
2) Share a link to Mingle Monday on your post or give a social media shout out.


3) Answer the weekly question in the comments section below:

** What are your top US states that you would like to visit? **
_________________________________________________________
In Case You Missed It...
+ My Most Favorite Day
+ Skinny Banana Chia Chocolate Chip Muffins
+ Seattle & Portland - Any Recommendations?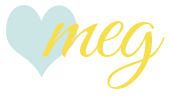 ________________________________________________