Hello everybody!
I swear I am keeping my eyelids open with toothpicks this morning. I was jolted awake with a few loud claps of thunder and when my alarm went off it was just too cozy to get out of bed. But now... must. find. coffee.
So as always, let's keep this short and sweet...
Glad you're here, glad you're you... let's mingle!



HOW TO MINGLE




** Only 3 easy rules - that's all I ask! **
1) Link-up your blog below.
2) Share a link to Mingle Monday on your post or give a social media shout out.


3) Answer the weekly question in the comments section below:

** What does your perfect Saturday morning look like? **
_________________________________________________________
In Case You Missed It...
+ My Most Favorite Day
+ Skinny Banana Chia Chocolate Chip Muffins
+ Seattle & Portland - Any Recommendations?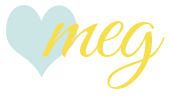 ________________________________________________