Top o' the mornin' to ya!
Happy St. Patrick's Day, lads and lassies!
If you're just now tuning in to the
Fit Bod, Fun Life
series, don't you worry! My healthy living guru friend,
Mariah Secrest-Comer
has some great real life inspiration for you today that is simple, forgiving, and attainable. This series has been such a breath of fresh air and motivation, and I hope it encourages you to be a healthier you! Today is exactly the message I need to hear and it even comes with a healthy eating lunch guide - win win!
Luckily for you, Mariah is a certified personal trainer and a healthy living enthusiast. She definitely practices what she preaches! This girl will get you moving and eating healthier in a way that is uplifting and not overwhelming, so here is her challenge for us this week...
Fit Bod, Fun Life Series
Week 3:
Setting Limits Around Food
Last night for dinner I had a veggie burger with the works (including an extra side of cheese sauce), green chili chipotle fries, and a couple pours of a great red wine.
Okay, if you're waiting for me to say, "Pysch!", well, I'm sorry to disappoint. I really did! And if you're wondering why I'm not hiding in a corner trying to keep you from finding out—then that's exactly what I want to talk to you about today.
Even more than exercise habits, food choices are almost instantly classified into categories that carry an almost moral connotation to them. Think about the way we describe food choices:
"No dessert. I'm trying to be good with that upcoming event around the corner."
"I was bad last night, so it's a salad today for me."
"This chocolate cake is
sinfully
delicious."
"It's so bad, but it's so good!"
But at its core, food is morally neutral. We have to eat to sustain life. Food has the capacity to bring immense pleasure. And believe it or not, the reason food brings pleasure is actually a pretty sophisticated process designed to
help
us stay healthy. (For more on this, check out my post "Why You're Wired for Stress Eating".
And here's the real deal:
People who have entirely black-and-white views of food tend to struggle the most with poor food choices over time.
Now, OBVIOUSLY what we put into our body has a tremendous impact on not only our weight and body composition, but also on a huge range of health factors (including disease risk, mood, complexion, liver function, toxicity, metabolism, hormone regulation, etc.)
I've found the best approach to long-term weight-loss results—as well as having a positive, healthy body image—is to put limits around unhealthy food. But the very word "limit" implies that there is
some
presence of something.
Aim to
limit
unhealthy foods, not
eliminate
them.
Here are a couple practical tips for helping you create limits so that you enjoy a healthy relationship with food—one that's hallmarked by confidence rather than
deprivation
on the one hand, or
powerlessness
on the other:
Rate Your Cravings:

We want to avoid mindless eating, but it's silly to deny that sometimes we prefer, say, the taste of gooey Brie to the taste of raw carrots. If you're presented with a food that's not a Perfect 10 in the nutrition department, ask yourself, "

How much d

o I really want this?"

If it's your favorite food ever, maybe it's worth it. But if you're eating cookies just because they're there, there's no reason to waste the calories on something that doesn't bring that much pleasure.
Wait 15 Minutes:

This trick works especially well for me when it comes to wanting seconds of something—even a healthy food—because portion control can make or break our weight-loss efforts. It takes about 15 minutes for your brain to register that it's full after eating. Similarly, the brain can be tricked into craving food when your body is actually thirsty, or stressed, or sad. Ask yourself to wait 15 minutes, and then reevaluate if you're either still hungry or still really craving that particular thing. Nine times out of 10, you'll have moved on. But if you're still obsessed…go for it!
Set Incremental Goals:

When working one-on-one with a client's nutrition plan, I encourage him or her to set specific goals and then to stagger the implementation of those goals. If you try to change an entire decade's worth of eating habits on a Tuesday, you'll probably last until about Friday and then give up. Set yourself up for the momentum of success by laying out the changes you want to make, and then scheduling those changes out over time. Give each goal a date of implementation—for example, "This week I'm going to drop down to two sodas a day, and then next week I'll drop to one."
Plan For Indulgences:

I am not telling you never to have another fro-yo again in your life. That wouldn't be very fun, and you'd get discouraged and give up anyway. But what I want is for you to be in control of your choices, so that eating something unhealthy doesn't carry guilt or the feeling of a slip-up. The best way I know to do this is to set certain parameters in which it's

okay

for you to eat foods with less nutritional content. For me, this is a standing weekly "anything goes" meal like last night's fantastic feast at Zinburger. But you can create different scenarios that work for you, like "If I follow my training program this week for that 5K, I can get that Starbucks Frappuccino after work on Friday."
When you're making food choices, the goal is to maximize your pleasure while minimizing any detrimental health risks. Don't waste your calories on cheap junk that doesn't satisfy you.
DO recognize that weight-loss is a slow journey—yes, you can starve yourself and lose 5 pounds this week, but we want you to be fit and happy FOREVER. This is the formula that has worked for me over the past decade, and I can't wait for you to put it to the test!
To help you get started on eating intentionally, I'd love to invite you to download my free Healthier Workday Lunch Guide...
Click HERE to download Lunch Guide
.:::.:::.:::.:::.:::.
In case you missed the other AWESOME installments of Fit Bod, Fun Life...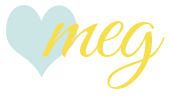 ________________________________________________