1) I'm falling apart.
You guys, goodness sakes... I need to be put in a bubble. Finally went to the doctor and I have a severe bone spur in my right heel and plantar fasciitis in both feet. What on earth? You can just call me gimpy for the next 4 weeks!
2) Thanks the sweet heavens for rain.
The amount of summer rain and storms we've been getting lately at least have one good use. When I forget to water our flowers for days on end, my little hibiscus tree is still booming and gorgeous on our deck. Love those bright blossoms!
3) I may or may not have gone crazy on Amazon...
I've been pretty good this month about no major purchases, but they have been sitting in my wishlist calling my name. With our trip coming up in 6 weeks, it was way too tempting to just go ahead and pull the trigger on a few things I've had my eye on for months...
These cheap ultra cute sunglasses -
FUNOC Retro
in leopard.
4) Speaking of vacation...
We are headed to Seattle and Portland soon!
I would love, love, love your recommendations on where to stay, eat, play, and hike. A huge thanks to those of you who have sent me emails or left recommendations in the comments. Each of you will be receiving a puppy and a free tropical vacation for you time! ;)
5) Homemade ice cream sammy recipe coming this next week!
Stay tuned - these were a delicious way to celebrate National Ice Cream Day last Sunday!
.:::.:::.:::.:::.
What are you crazy adventurers up to this weekend?
Make it a great one!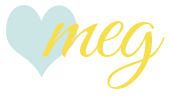 ________________________________________________