Good Morning!
Welcome back back to the weekly grind. Did everyone have ultra relaxing long weekends? Who did something fun?
Well we rolled back into town last night from a super chill weekend at the family cabin. We stayed up too late, made some killer cocktails, played games, floated around on a raft that looked like an island, slept in, and generally had way too good of a 4th!
Glad you're here, and so thankful that I've had time off to get re-inspired! Can't wait to share fun photos and more this week... stay tuned and thanks for being patient while I've been drowning a bit in my real work life! :)



HOW TO MINGLE




** Only 3 easy rules - that's all I ask! **
1) Link-up your blog below.
2) Share a link to Mingle Monday on your post or give a social media shout out.


3) Answer the weekly question in the comments section below:




** Best movie you've seen recently? **
_________________________________________________________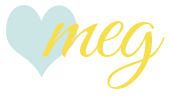 ________________________________________________