Morning y'all!
How was your weekend? Did anyone do anything wild or exciting? I spent lots of time with friends and family between game night, zumba with the girls, shopping with my sister, and a summer cookout with the fam. It was bliss, and I'm not quite ready to give up my weekend yet.
Can anyone tell me why they didn't build in a day between Saturday and Sunday?
Thanks for swinging by to link up, meet some new bloggers, and of course answer my weekly question. I can't wait to hear what you're going to say... maybe I will glean some ideas from you guys and build summer mega list? Yup.



HOW TO MINGLE




** Only 3 easy rules - that's all I ask! **
1) Link-up your blog below.
2) Share a link to Mingle Monday on your post or give a social media shout out.


3) Answer the weekly question in the comments section below:

** What is on your summer bucket list? **
_________________________________________________________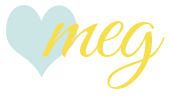 ________________________________________________