Yup.
I know the second you read that post title you thought, "Sweet heavens, YES! I love anything that makes the dreaded meal planning routine easier!".
I'm right there with ya, sister!
Let's face it, we are simply busy power women trying to save the world one completed work presentation or diaper change at a time, right? We barely have time to shave our legs, let alone spend hours on planning healthy meals.
And that my friends is why I have recruited my favorite health guru friend, Mariah from Elevate Mobile Fitness, to offer some quick meal hacks for us!
So, say goodbye to frantically driving through Chick-fil-a last minute and hello to delicious, easy, healthy meals in a snap (and freshly shaven legs due to all the time we just acquired!).
May without further delay, I will re-introduce my good friend, nutrition-lover, and trainer, Mariah!
I just moved into a new home after looking at probably 30 houses over the last few months (Whew!). My realtor told us that the single biggest resale factor, when it comes to home improvement projects, is in the kitchen. As in, how many upgrades it has.
And while, yes, I do plan to refinish my cabinets one day, I think that's kind of interesting that we Americans place such a high value on the appearance of our kitchens when research shows that we're cooking less than ever.
According to the
Washington Post
, middle-class Americans now eat at home only 69% of the time as opposed to 92% of the time in the 1960's. But what's even more surprising is that out of those meals we
do
eat at home, only 60% of them are actually
cooked
at home!
(That's a LOT of take-out, folks!) ;-)
While I get it that we're busy, and that not everyone's into cooking, there
is
a definite correlation between cooking and healthier eating. And the fact that two-thirds of us hit the drive-through at least once a week is a great example! (Source: http://time.com/3483888/the-truth-about-home-cooking/)
Lucky for you, though, cooking no longer has to take the amount of time that it did in our grandmother's era (Plus we're no longer expected to wear high-heels with our aprons!).
Here are my Top 5 favorite hacks for preparing healthy meals more often and with less stress:
1) Plan Ahead
That dreaded question—"what's for dinner?—typically fills us with angst precisely because we haven't planned ahead. Trust me on this one—if you don't plan out your meals several days at a time, you'll be a LOT less likely to spend any time in the kitchen. There are tons of online planning tools to help you with this. (I'm going to give you some specific tools in my exclusive giveaway, which I mention below, so keep reading!) ;-) I love using a chalkboard to list out your weekly menu! Here's a sample of my own menu board I made with an oversized frame and some chalkboard paint:
2) Keep It Simple
So you gotta plan ahead. But here's the thing: you don't need a library of 100 recipes at the ready. Weirdly enough, studies show that the people who stay in shape most consistently actually have relatively
low
variety in their diet. This surprised me a little when I learned it. But it
does
make sense on some level—the simpler your routine, the less you have to think about it.
My suggestion is to decide how many weeks' worth minimum of recipes you care to have before you can stand to repeat a meal. For me, I keep about 2 weeks' worth of recipes on a constant rotation, and then change it all up again with the season. (This winter I tried repeating only a week's worth of recipes for a few months…we did okay but then we admittedly needed a break from all those dishes for awhile!)
3) Get Organized
My favorite tool for saying organized is
Trello
.
I use Trello boards for my business, to-do lists, and for meal-planning. What I REALLY love about using Trello for meal-planning, is that on each card (like a virtual sticky note), you can attach a checklist. So I'll put a meal idea on a single card, list the URL to the recipe (or the page number of the cookbook) in the description, and then drop in a shopping list of the ingredients needed for that dish. You can even copy that shopping list into a master list for your weekly master shopping list!
4) Outsource Groceries
This may be the one that makes you go, "Whoa! I'm not that fancy." But promise you'll hear me out, okay? Just like studies show that those who eat at home automatically eat healthier (even if they're not trying), research also shows some pretty startling numbers around the steep hike we pay per meal for either take-out or dine-in restaurants.
So
I
say if you're spending money for take-out at least once a week, you have the cash to hire a high-school or college student to pick up your (healthy) groceries for you once a week. I
guarantee
you'll save more than the $20 you pay them—not only from fewer trips to your local Chinese place, but also from all the silly extra's you would get distracted by if you went to the grocery yourself. (I swear, every time I go to Whole Foods for "just" a salad, I walk away having spent at least $60.)
Like the outsourcing idea but still aren't sold on having someone do your grocery runs? Subscribe to a local organic produce delivery service, or try a service like
Plated
or
Hello Fresh
to order just the pre-measured ingredients you need for your upcoming meals…and let them help with the recipe planning while you're at it!
5) Make It a Ritual, Not a Chore
Instead of viewing dinner prep as just one more thing on your list, make it an enjoyable time you look forward to. I like to listen to a "Spanish Guitar" channel on Pandora while I cook, enjoying the company of my dogs who are underfoot hoping I'll drop something good.
For me, it signals shutting down my workday (or at least taking a well-deserved break), chatting with my husband, and taking care of our bodies with healthy fuel. Light some candles. Pour a small glass of wine. And fall in love with cooking again after all!
.:::.:::.:::.:::.:::.
Okay, folks, those are my Top 5. Sorry this is a little long, but there's so much I want to share I couldn't even fit it all in here! But I want to leave you with something extra-special.
I launched a limited-time Custom Nutrition Inventory service this summer, which takes enrollees through 8 weeks of personalized tweaks to their existing nutrition habits. It's so fun! As a part of that program, my clients receive special bonuses like the
Elevate Guide to Happy Hour
, and the
Elevate Guide to Meal-Planning Shortcuts
.
Well, guess what! Just for Life of Meg readers, I'm giving you exclusive free access to the
Elevate Guide to Meal-Planning Shortcuts
, which is a list of resources and planning tools I recommend to get the ball rolling with healthy cooking when you're in a hurry. I hope you love it! Oh, and shh…you may or may not be able to find the Elevate Guide to Happy Hour somewhere on my website. Just sayin'!
So grab your
Guide to Meal-Planning Shortcuts
below! and a huge thank-you for reading this, to Meg for inviting me into her digital space, and to Nicole at Cedar & Rush for the special photo touches!
I want easier meal prep!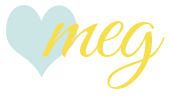 ________________________________________________