Lately I've been dreaming about wide open spaces, campfires and toasty smores, an adventurous road trip, and an epic change of pace this summer. I've been caught up in daydreaming about what our next adventure should be, which my heart has been craving, among many other things I can't get enough of.
Here's a little snapshot of what I'm currently loving...
Currently...
listening//
To the latest
Of Monsters and Men
album released on Tuesday. Can't wait to catch them live in October? Any monster fans out there? This is
my favorite song
so far...

thinking//
Is it 5 o'clock yet? I am hitting the open road with my better half to go visit my lifelong besties. They all live
where I grew up
, so it's always fun to go 'home' and to spend way too much fun giggling with them. Bring on the coffee dates, laughing 'til our sides hurt, and finally being together!
buying//
These adorable
handmade cards
and items from
blogger Nicole's
amazing Etsy shop. She is the cutest thing ever and I love her whimsical well made creations. Check them out
here
and use promo code 'LIFEOFMEG' for 10% off your purchase!
eating//
This delicious recipe for
Blueberry Crumb Pie.
Hands down, one of my favorite summertime recipes!
watching//
The train wreck that is the Bachelorette. Every year I tell myself I won't watch, and every year I get pulled into the madness.
dreaming//
Of our next adventure. We are currently debating driving the
Pac Coast Hwy
from mid-California up to Seattle, or venturing out to Big Sky country to hike
Grand Teton National Park
and take in the gorgeousness at
Yellowstone
.
More to come on that...
wanting//
A delicious
blackberry lavender snow cone
from
one of my favorite hidden gems
.

wishing//
I was sitting at a mellow hipster coffee shop, sipping a Spiced Latte in a cozy corner.
reading//
"I'm Having So Much Fun Here Without You" by Courtney Maum
.
I picked up this book on our way back from Nashville and it's got me hooked. What are you reading? I love suggestions!
.:::.:::.:::.:::.:::.
What are you currently loving?
Happy weekend, y'all!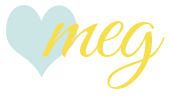 ________________________________________________