I was daydreaming just the other day about
the trip we took to the east coast
right after we got married. We frolicked around Cape Cod, stayed in a little cottage a few rows from the beach, explored Boston, and of course... hit up Boston's best bakery. Twice.
My sister-in-law, who at the time was a Boston resident, had raved and raved about this bakery, and rightly so. The
Flour Bakery cookbook
had been on my wishlist for quite some time, but I thought that was nothing in compare to actually going and sampling gourmet made-from-scratch treats.
Although I could've sampled everything in the whole bakery in one sitting (hello stretchy pants!), I kept gravitating toward their hearty, dense, flavorful banana bread. So you can imagine my giddiness when
the recipe
was nestled right in that very cookbook I had been eyeing. Well, I finally got around to making it and holy guacamole... it's SO good!
This is definitely a must try. Perfect to have around on a lazy Saturday morning, to gift to neighbors, or make for visiting house guests - you can't go wrong!
Flour Bakery's Famous Banana Bread
Ingredients:
1 2/3 cups all purpose flour
1 teaspoon baking soda
1/4 teaspoon cinnamon (I used approx. 1/2 teaspoon)
1/2 teaspoon salt
1 cup & 2 tablespoons sugar
2 eggs
1/2 cup oil
3 1/2 ripened mashed bananas
2 tablespoons creme fraiche or sour cream (I used plain greek yogurt!)
1 teaspoon vanilla extract
2/3 cup walnuts chopped & lightly toasted
Directions:
1) Set oven to 350 degrees. Spray loaf pan
2) Whisk together flour, baking, soda, and salt, and set dry mixture aside
3) Beat sugar and eggs for 10 minutes with whisk stand mixer attachment until fluffy.
4) Mix in oil, bananas, creme fraiche (ie: greek yogurt), and vanilla until thoroughly combined. Gently fold in dry mixture and nuts.
5) Pour banana bread batter into prepared loaf pan and bake for 45 to 60 minutes, or until toothpick inserted into the middle comes out clean.
Bon Appetit!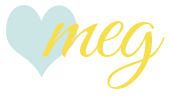 ________________________________________________