Good Morning!
Welcome back after hopefully a relaxing weekend. How was it? Do anything noteworthy?
We celebrated our Beast's 7th birthday, hung out with friends, and took it easy all Sunday... it was heaven.
I also tried to do a lot of meal prep and adult things in order to prepare to be out of commission this week. Which reminds me, I could use your thoughts/prayers tomorrow as I am going in for an invasive diagnostic skin cancer surgery. Pray for good news! I will have a good amount of stitches running the back of my poor calf, so if you need me, I'll be laying on my couch hopped watching a gross amount of reality TV shows!



HOW TO MINGLE




** Only 3 easy rules - that's all I ask! **
1) Link-up your blog below.
2) Share a link to Mingle Monday on your post or give a social media shout out.


3) Answer the weekly question in the comments section below:

** What is your favorite beauty product? **
_________________________________________________________
In Case You Missed It...
+ Portland & Seattle Trip: Part 1
+ Portland & Seattle Trip: Part 2
+ Besties with TSwift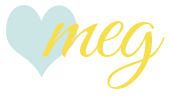 ________________________________________________