Oh you know, just a throwback photo from when Taylor - or TSwiffle as I call her - and I became besties in 2007! When she first started taking off she had a little 75 person concert in Wichita, KS, my hometown, and that's when we first met and took up a lifelong friendship.
Ok ok, maybe not besties yet, but I just know it's in the cards.
So excited for tonight though... her 1989 Tour will be taking over Kansas City by storm!
My sister and I surprised Mama Juju (my mom, who also happens to hate that nickname...) with tickets to Taylor Swift for Christmas and now we finally get to go. Can't wait to watch her shake it and giggle as she attempts to sing the words to every song!
Taylor Swift is hands down one of the nicest people on the planet, and I love everything she stands for. I've been belting her songs out since she first came onto the country scene, and she just keeps getting better and better.
Looking forward to an awesome night being a Swifty with my favorite people, and finally seeing who he special surprise guest will be - last night Dierks Bentley dropped by night 1 for a country throwback!
Have you caught Taylor Swift for the 1989 Tour in your city?
A past tour or meet & greet?
Rock on my fellow Swifties!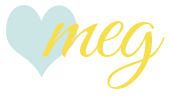 ________________________________________________