If I could have stayed in the Pacific Northwest and eaten gourmet donuts until the button that was single-handedly holding my jeans together ricocheted off, I would have. By the time our whirlwind of adventures came to a close on Sunday I felt, more than anything, so thankful for quality time with my love.
Instead of going throughout the week managing high stress work environments, we giggled at the way sea otters hold hands when they sleep so they don't float away (so cute!). Instead of worrying about what was for dinner or if the trash got taken out to the curb on the right day, we spent time cracking up at our crazy guide's jokes on the wild Ride the Ducks tour.
It felt good to belly laugh again. It felt overly indulgent to sleep in and walk to an outdoor cafe for a good cup of coffee. It felt good to be free of stress and expectations. Yes, going on adventures to see different landmarks and parts of the world is so much fun, but let me tell you the thing that really rings true...
The joy is in the journey, my friends.
We flew into Seattle on Sunday and decided to take the extra long route to Portland - the ultra iconic highway 101. What a scenic beautiful route it was! It took us through cute beach towns, gave us incredible views like the lighthouse at
Cape Disappointment State Park
, and the ability to swing by
Canon Beach
to walk along the soft sand and see
Haystack Rock
at sunset.
We could've easily arrived in PDX within 3 hours taking the direct route, but I am so glad we chose the journey. See? What joy. We would have missed out on so much had we not chosen the long way.
I ordered the blueberry bourbon basil donut and it just melted the second I took a bite. They freshly frost every single donut upon order and the quality and taste in unlike any I've ever had. So so good. Adam couldn't get enough of the old fashioned buttermilk cake donut, and I am fairly certain I even heard an unconstrained hum of "Mmmmmmmm mmm mmm!" as he took his second and third bites, speechless, with his head nodding in heavenly donut approval.
At some point we needed to recharge a bit for the late afternoon/evening, so Adam snoozed while I colored in my new coloring book like an ecstatic 8-year-old. Did you guess right?! ;)
The next morning, we did a little more exploring, may or may not have ordered a blueberry bourbon basil donut for the road, and then drove north to Seattle!
Have you been to Portland?
What was your favorite part?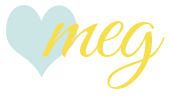 ________________________________________________