I may be going through the motions this week, because my head is in the clouds. With only a few days until we leave on vacation to the Pacific Northwest, I'm more than ready to be adventuring. It will be my very first time to Portland and Seattle, and they've been on my bucket list for a long time.
A little snapshot of what I'm loving...
dreaming//
Of our upcoming adventure to the Pacific Northwest (obviously. I can't contain myself from talking about it ! I have received the best suggestions from all of you and can't wait to go experience all of that goodness. Seattle, Portland, and everything in between... here we come!
hoping//
We will get to see some
orca whales
(Shamu!) and experience
bioluminescence
in person while we are kayaking through the Puget Sound in the
San Juan Islands
.
confessing//
That I actually can't get enough of
Justin Bieber's new song
, and I hate myself for liking it so much. Judge away!
watching//
Bachelor in Paradise. Every single drama filled second of it. And why didn't someone tell me it was this juicy? First year newby here!

thinking//
Wow... I should probably get started on packing. It feels like our trip is so far away, but we're days away! Do you have any packing tips for me?

buying//
This awesome
army green jacket
that I've had my eye on from Old Navy (God bless their cheap awesomeness!). It's perfect for fall and the second an extra sale hit, that beauty was mine!
sipping//
Green smoothies like they are going out of style. Gotta be good this week, because I plan to do some indulging in Portland and Seattle (read: endlessly eat donuts
here
and
here
).
wanting//
Fall to get here ASAP! Hands down my favorite season... leaves changing colors, hot apple cider, fall baking, Halloween, pumpkin carving, my birthday, the infamous PSL, and Oklahoma State football. Can I get an amen?
.:::.:::.:::.:::.:::.
What are you currently loving?
Happy hump day, y'all!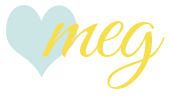 ________________________________________________