We decided that we were so excited to explore our new hood that we hit the pavement running. It was a beautiful night to stroll through Belltown and we hit Pike Place right at sunset - the waterfront sunset was beautiful. After adventuring in Portland that morning and driving, we crashed super early and it was a good thing... day 2 in Seattle was going to be a doozy!
I am so glad we did... I hadn't laughed that hard in months!
We used our ultra annoying quack whistles to holler at people on the streets, loved our tour guide's (Dane Gerzone - get it?!) cheesy jokes, great taste in groovy cruising music, and frequent hat/costume changes, and the info/sites (Sleepless in Seattle house on Lake Union!) were incredible.
He even made our new best friend, a 70-year-old man named Frank celebrating his birthday, dance down the aisle of our Duck bus/boat and shake his tail feather while everyone hooped and hollered. The guide said, "Come on, Frank, you'd better shake it really good... you'll never see these people again!" and let me just tell you... Frank knows how to shake it.
Massive glass chandeliers suspended from the ceiling, towering sculptures, a glass atrium with a huge installment stretch across the ceiling, and glass structures outside in the garden that can somehow withstand any crazy weather.
After we bumbled aimlessly staring at the multi-million dollar installment and talking about how incredible each hand blown piece was we were starving! One thing I always ask for or research when we go on a trip is a great location to catch an incredible view of the sunset.
More to come tomorrow... stay tuned, y'all!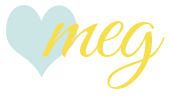 ________________________________________________