After a whirlwind bestie weekend, I could probably use an extra few days to recover from the super fun and busy last few days, but I'll settle for 3 cups of coffee instead...
Whew!
How was your weekend? Are you dragging a little today too? Thanks for dropping by today! In case you are catching up on blog reading (I know I am... weeks behind!), at the bottom of my post are links to our Portland/Seattle trip recaps - don't miss the fun!



HOW TO MINGLE




** Only 3 easy rules - that's all I ask! **
1) Link-up your blog below.
2) Share a link to Mingle Monday on your post or give a social media shout out.


3) Answer the weekly question in the comments section below:




** I've got a case of the grumps - Missing the weekend! What's the best cure? **
_________________________________________________________
In Case You Missed It...
+ Portland & Seattle Trip: Part 1
+ Portland & Seattle Trip: Part 2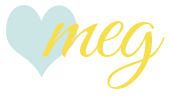 ________________________________________________