Happy Monday, friends!
So glad you stopped by for some mingling on this fine Monday morning. I have to first say thank you to all who were praying for me and thinking about me as I underwent skin cancer removal surgery last week. You are the best - what encouragement!
I have great news! The surgery took less than an hour and after 17 stitches, I'm a whole new woman. After everything was sent off to pathology for diagnostics, I got the best call on Friday that the tumor under my skin was a benign mass and all is back to normal. So thanks again!
Hope you all are doing a-okay and ready to kick some work week booty. If you think about it, please help spread the Mingle word so we can get to know some fresh faces!



HOW TO MINGLE




** Only 3 easy rules - that's all I ask! **
1) Link-up your blog below.
2) Share a link to Mingle Monday on your post or give a social media shout out.


3) Answer the weekly question in the comments section below:

** What are you thankful for this morning? **
_________________________________________________________
In Case You Missed It...
+ Portland & Seattle Trip: Part 1
+ Portland & Seattle Trip: Part 2
+ Besties with TSwift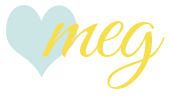 ________________________________________________