Keeping it short and sweet today... glad you're here, glad you're you, thanks for coming by to link-up!
In other news... I finally spent time BLOGGING this weekend. Who am I? It feels so so good to be out of my rut and back into the groove! :)
May your survive the first day back to the grind with flying colors and I hope Monday is kind to you!



HOW TO MINGLE




** Only 3 easy rules - that's all I ask! **
1) Link-up your blog below.
2) Share a link to Mingle Monday on your post or give a social media shout out.


3) Answer the weekly question in the comments section below:

** What Halloween traditions do you have? **
{We always had a big chili dinner with family and friends, as well as my mom's famous ghost sugar cookies, before going out to Trick or Treat every year!}
_________________________________________________________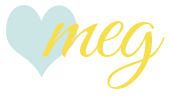 ________________________________________________