I don't know about you all, but I am a movie fanatic, and fall is the best time for movie-goers!
I live for Fridays when all of the brand new movies are released. I always have my fingers crossed that one of the movies on my running "must see list"will finally be out, so I can grab some Junior Mints and take in the show.
Here's what I'm drooling over this weekend...
1) "Burnt" with Bradley Cooper
"Adam Jones (
Bradley Cooper
) is a Chef who destroyed his career with drugs and diva behavior. He cleans up and returns to London, determined to redeem himself by spearheading a top restaurant that can gain three Michelin stars." (IMDB)
2) "Bridge of Spies" with Tom Hanks
"An American lawyer is recruited by the CIA during the Cold War to help rescue a pilot detained in the Soviet Union." (IMDB)
3) "Our Brand is Crisis" with Sandra Bullock
"An American woman, well-versed in political campaigns, is sent to the war-torn lands of South America to help install a new leader but is threatened to be thwarted by a long-term rival." (IMDB)
What movies do you have your eye on this fall/winter?
{Hunger Games comes out during my bday weekend! Woop woop!}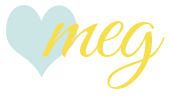 ________________________________________________