Goodness gracious... I've been pretty MIA lately.
Between work craziness, my recent surgery and recovery, and running around like my hair is on fire... I am happy to be back! LOTS of great posts for you this week, including our final Seattle recap with lots of pictures, so stay tuned!
Thanks for choosing to be here and Mingle! Have a lovely week!!



HOW TO MINGLE




** Only 3 easy rules - that's all I ask! **
1) Link-up your blog below.
2) Share a link to Mingle Monday on your post or give a social media shout out.


3) Answer the weekly question in the comments section below:




** The song you cannot seem to get out of your head lately? **
("Downtown" by Mackelmore is mine - love it!)
_________________________________________________________
In Case You Missed It...
+ Portland & Seattle Trip: Part 1
+ Portland & Seattle Trip: Part 2
+ Besties with TSwift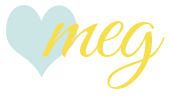 ________________________________________________