In case you need me, I will be over here chugging coffee.
Over the weekend I worked 14 hours, and I am pooped. Hoping life calms down a bit soon! I've been all over the place this passed month and could use some down time!
So glad you dropped by today! Happy mingling, y'all!



HOW TO MINGLE




** Only 3 easy rules - that's all I ask! **
1) Link-up your blog below.
2) Share a link to Mingle Monday on your post or give a social media shout out.


3) Answer the weekly question in the comments section below:

** What was your favorite Halloween costume growing up? **
_________________________________________________________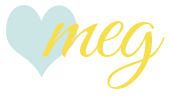 ________________________________________________