Lately, I just can't get enough of this gorgeous, crisp fall weather!
Our colorful tree-lined streets look so inviting when I get home from work, so I am definitely not lacking the motivation to get some good activity in.
But to enhance the beautiful view while walking Beast or going on a run, I first need an awesome play list. Just in case you need to update your workout tunes, I'm loving these ones lately...
Am I missing any awesome tunes?
Help me add some good ones to my fall mix!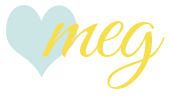 PS
- Don't forget to link-up and gain new readers ALL WEEK at my
Mingle Monday Link-Up!