Over the past few weeks, I am really trying to shape up my meals so that they provide extra energy to make it through long days.
A few of the nutritional plans that I am really liking are Whole 30 and Paleo, which both focus on healthy fresh foods and minimize additives and chemicals in your food. The "eat clean" plan if you will.
I came across the idea of using sweet potatoes in a hash for breakfast and totally wanted to try it out - I love sweet potatoes. I took the general idea, ran with it, and wanted to make it my own... and it was DELICIOUS. I was full for hours, happily satisfied and full of energy.
Try it out...
I dare ya!
Ingredients:
- medium sweet potato
- extra virgin olive oil
- 1 Tbsp dehydrated onion flakes
- 1/2 tsp. garlic powder
- 1/2 tsp. dried basil
- sprinkle of cumin
- 1 1/2 tsp. paprika (I love even more!)
- dash of salt and pepper to taste
- 2 eggs
Directions:
1)
Begin heating a skillet to medium high and add olive oil to pan.
2) Grate sweet potato with a standing grater so that it comes out in short strands.
3) Season sweet potato in a bowl with salt, pepper, onion flakes, garlic powder, basil, cumin, and lots of paprika (a must!).
4) Add seasoned sweet potato strands to skillet and begin tossing with tongs for 5-7 minutes or until it reaches a desired texture (I preferred slightly crispy like hashbrowns). I added a little more paprika at the end and placed the yummy finished product on a plate.
5) Cook eggs in an additional skillet (can be done at the same time) any way you prefer (I love eggs over medium!) and then place on top of the hash.
6) Chow down and bask in the glory of eating healthy but tasty food!
Bon Appetit!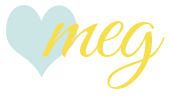 PS
- Don't forget to link-up and gain new readers ALL WEEK at my
Mingle Monday Link-Up!
...