I have a lovely memory way back when I was in elementary school.
My brother and I would walk home from school and race down the street to see who could touch the front door first. The best days, were the ones when we were greeted by the smell of spicy pumpkin bread that had just come out of the oven.
I've tried every single pumpkin bread recipe I could get my hands on, but none of them live up to the recipe my mom has sworn by for decades.
Lucky for you, I have asked her to dust off her Women of Great Eats Junior League cookbook and share with you the best of the best. If you try any pumpkin bread recipe this fall, make it this one.
Your family will beg for you to make this deliciously moist, flavorful fall bread again and again... and that's a promise.
World's BEST Pumpkin Bread Recipe
Ingredients:
- 3.5 cups flour
- 1.5 teaspoons salt
- 2 teaspoons baking soda
- 3 cups sugar
- 1 teaspoon nutmeg
- 1 teaspoon cinnamon
- 1 can (16 oz) pumpkin
- 1 cup vegetable oil (sub unsweetened applesauce for lower fat)
- 2/3 cup water
- 4 eggs
Directions:
1) Preheat oven to 350 degrees. Grease mini loaf pans (5 x 3 x 2 inch).
2) Combine dry ingredients in a large mixing bowl until combined.
3) Add remaining ingredients and mix until well blended.
4) Place batter in prepared pans (approximately half full) and bake for 1 hour.
- I recommend checking loaves around 45 minutes with a toothpick. When toothpick comes out clean, the loves are ready to be moved to a cooking rack
Bon Appetit!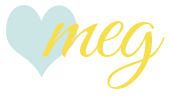 PS
- Don't forget to link-up and gain new readers ALL WEEK at my
Mingle Monday Blog Hop link-up

!
...