I'm not sure if you've seen this brilliant experiment by Dove yet,
but it will blow you away.
Dove hired an FBI-trained forensic artist to interview and draw several women. The artist couldn't see any of the women, and based the first drawings solely off of the description that each women gave of herself.
Next, the women were told get to know another woman in that group. And one by one, the artist brought up the woman's partner and based a second drawing off of their description of that woman. To see the two distinctly different photo side by side is incredible.
Take a look...
How incredible is it to see our own critical self-image verses through the eyes of the world.
We're too harsh on ourselves and our imperfections.
It's time to embrace true beauty.
It's time to thrive in our uniqueness.
It's time to encourage each other.
I think we all need this reminder, so please pass the message of truth on.
And remember, you
ARE
beautiful.
(and that's the truth.)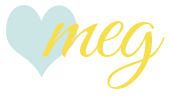 PS -
Don't forget to link-up and gain new readers ALL WEEK with my Mingle Monday Blog Hop link-up!
__________________________________________________________________