Happy hump day, friends!
Is everyone hanging in there? Nobody's lost their mind yet. I'm getting pretty close, but the promise of an evening at home watching girly shows on my DVR is keeping me alive and functioning.
_______________________________________________________________________
So here's a little sad news, before we move on to bigger and better...
We lost our camera memory card.
Yes, I know...
Goodbye honeymoon photos!

We had it last week and I was just waiting on the new camera cord I ordered, and now we have no clue where the memory card is. I'm really hoping and praying we find it somewhere random, but I'm slowly coming to peace with it.
So no photos to share for now, but I ordered a new camera card, so new fresh photos arriving soon!
_______________________________________________________________________

Okay, in lieu of the photos I was going to share, I have been dying to show you the awesome deals and steals as of late. Keep in mind I really haven't let myself shop for anything besides wedding stuff (aside from honeymoon beach outfits) in AGES.

I had several great discounts saved up and gift cards, so I am thrilled to have purchased a few great springy things for little to nothing!
Boy, have I missed shopping.
First off, Old Navy had a KILLER $10-15 dress sale a few weeks ago. Of course I went to browse over my lunch break and walked away with the top dresses.
Then if you shopped that weekend they gave you Old Navy Bucks to come back in the next week. So naturally I bought the bottom two dresses with that reward certificate and barely spent anything! Note that I bought the same dress in a different color/pattern (#2 and #3) because the first was so gosh darn cute and comfy!
The fourth dress is super stretchy, comes in solids and prints, and is ridiculously flattering and comfy. Plus I love that I can wear all of these pieces now, or in the fall/winter with tights, boots, and a cardy.
(Please note that I must be loving shades of blue right now... goodness!)
Also, while spending my Old Navy Bucks, I came across those super cute lemon sleep shorts and they were on sale ($6!) ! So naturally I had to buy a matching colored tank, which was also on sale.
Hello new jammies!!
And they're yellow.
Swoon.
I also decided to hit up Target, since I had a gift card that was burning a hole through my pocket. I bought that adorable mint polka dot button down, as seen on
my Instagram
, and caught it on sale for $18.
I loved it so much, that I went to 3 stores to finally find a size large. It's currently sold out, but
other prints available
.
And when I saw those precious tiered sea foam colored earrings on the sale rack for $4, I knew it was a match made in heaven.
I still have a little remaining on my Target gift card, so I have my eye on
this cute little dress
or
this flowy bright number
. Good grief, I love me some gift cards and amazing discounts. Getting so much more for your money is the best feeling!
What good spring fashion deals have you indulged in?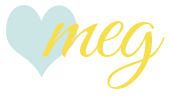 PS -
Don't forget to link-up and gain new readers ALL WEEK with my Mingle Monday Blog Hop link-up!