I couldn't pick a better way to sum up the last 12 hours. Mingle Monday was clearly not making the cut when I didn't prep per usual last night (too busy party hardying to celebrate the Royals home opener!), and the day started out by cleaning up an insane amount of bright red kid puke at work before 10 a.m. Yup.
Stay tuned... you know all those posts I said I would get to [when not pulling out my hair]? Well yeah, they're coming. #ineedadrink
Happy Monday, friends!
(I hope yours has shaped up much better than mine so far.)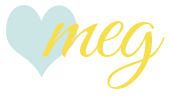 ________________________________________________