Good morning, lovelies!
Who had a good weekend? What did you do/see?! I hope you were showered in lovely weather like we were here in KC.
The weekend was full of a fun date night Friday where hubs and I walked to a local restaurant in our neighborhood and had bevs on the patio, followed by hanging with some of our funniest couple friends. Saturday we lounged and hung out with my in-laws, complete with a grilled out dinner and some hot tub time. Sunday was super fun and relaxing doing some baking, having my book club girls over, and going to evening church. What a great weekend!
Hope you're hanging in there today and working on getting fully caffeinated! ;)
So glad you are here, glad you are you... let's mingle!



HOW TO MINGLE




** Only 3 easy rules - that's all I ask! **
1) Link-up your blog below.
2) Share a link to Mingle Monday on your post or give a little social media shout out.


3) Answer the weekly question in the comments section below:

** If you could plan an epic adventure, where would you go and who would you go with?**
_________________________________________________________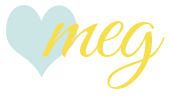 ________________________________________________