Welcome back to the grind!
It's a rainy spring day here in KC, but I've got a cup of coffee in hand and bluegrass playing at my desk, so I think I'll survive.
We had such a great weekend going back to my hometown for my cousin's baby shower, seeing lots of family, and then relaxing all day Sunday after church. It was amazing. How was your weekend? Any fun highlights?
Hoping you will do me a favor and spread the word about Mingle Monday this morning!
So glad you are here, glad you are you... let's mingle!



HOW TO MINGLE




** Only 3 easy rules - that's all I ask! **
1) Link-up your blog below.
2) Share a link to Mingle Monday on your post or give a little social media shout out.


3) Answer the weekly question in the comments section below:

** What's your favorite way to spend a rainy day?**
_________________________________________________________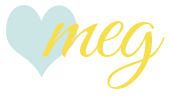 ________________________________________________