Well clearly I've been having way too much fun to even think twice about blogging (hello nothing but Mingle Monday for the last few weeks!). Luckily life is much less crazy busy this week, so I have a LOT of fun posts planned - hello everything spring!
How was your Easter weekend? Did you have gorgeous weather and lots of chocolate bunnies?
So glad you are here, glad you are you... let's mingle!



HOW TO MINGLE




** Only 3 easy rules - that's all I ask! **
1) Link-up your blog below.
2) Share a link to Mingle Monday on your post or give a little social media shout out.


3) Answer the weekly question in the comments section below:

** If you celebrated Easter, what were your fun highlights?**
_________________________________________________________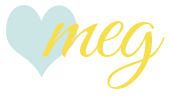 ________________________________________________