Good Morning!
Somehow I managed to get up and work out at 4:45a.m. this morning before work, so I'm feeling good! Hoping this new habit can stick around. How are you guys? Fun weekend? I hope all if wonderful with each of you - thanks for dropping by!
So glad you are here, glad you are you... let's mingle!



HOW TO MINGLE




** Only 3 easy rules - that's all I ask! **
1) Link-up your blog below.
2) Share a link to Mingle Monday on your post or give a little social media shout out.


3) Answer the weekly question in the comments section below:

** Do you participate in March Madness bracket challenges?
If so, what's your picking method?
**
_________________________________________________________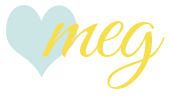 ________________________________________________