Wow - time got away from me! Sorry for the delayed post!
In case you follow me on
Instagram
, you probably picked up that Hubs and I were on a fun anniversary getaway this weekend (moe on that later this week!). I let my weekend bliss and binging on House of Cards delay me in prepping.
So without further adieu...
So glad you are here, glad you are you... let's mingle!



HOW TO MINGLE




** Only 3 easy rules - that's all I ask! **
1) Link-up your blog below.
2) Share a link to Mingle Monday on your post or give a little social media shout out.


3) Answer the weekly question in the comments section below:

** Best moment of your weekend? **
_________________________________________________________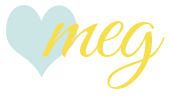 ________________________________________________