Holy cow - what an amazing weekend. Welcome back, my friends!
These last 3 days have been packed full with goodness.
From playing cards with our best friends, to tackling house projects together, to dates to the theater with my extra handsome hubby, to watching the Oscars, I couldn't ask for a better weekend. Don't miss out on any adventures - let's connect on my fave social media...
Instagram
!
I also finally got back into my favorite thing - baking, photographing, and sharing new recipes with all of you, and it feels so good. I hope you will check out my latest shared recipe -
Whole Wheat Morning Glory Muffins
!
How was your weekend? Did you party hardy?
So glad you are here, glad you are you... let's mingle!



HOW TO MINGLE




** Only 3 easy rules - that's all I ask! **
1) Link-up your blog below.
2) Share a link to Mingle Monday on your post or give a little social media shout out.


3) Answer the weekly question in the comments section below:

** Did you watch the Oscars? Who was your best dressed or favorite winner? **
_________________________________________________________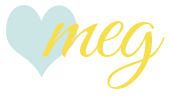 ________________________________________________