Who else needs a caffeine IV drip today?
Goodness gracious, I need coffee like nobody's business! The main redeeming qualities of my Monday are knowing The Bachelor hometown dates are on tonight (who's your fave?), and I get to pick-up where I left off on my Harry Potter audio book on my commute home. #nerdalert
Anyway, how was your weekend? Did you do any wild rompusing?
So glad you are here, glad you are you... let's mingle!



HOW TO MINGLE




** Only 3 easy rules - that's all I ask! **
1) Link-up your blog below.
2) Share a link to Mingle Monday on your post or give a little social media shout out.


3) Answer the weekly question in the comments section below:

** What is the best book you've read lately? **
_________________________________________________________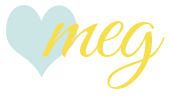 ________________________________________________