I was lounging around the house this weekend with my furry slippers on and coffee in hand, when I decided to indulge in a little
Pinterest
browsing. With an itch to bake lately (but jeans that are just a little too snug for my liking), I knew I wanted to find a recipe that tasted delicious, but was packed full of healthy real food.
That's when I stumbled upon a recipe for whole wheat morning glory muffins from
Live Simply
, and it looked like the perfect blend of taste and nutrients.
Whole grains?
Check.
High fiber?
Check.
No refined sugar?
Check.
Veggies and fruit?
Check, check.
What a no brainer, right? These healthy muffins can easily be paired with greek yogurt or hardboiled eggs for a fast and easy nutritious breakfast. So I pitched the idea to my hubby, and at the mere mention of carrots as one of the main ingredients I received a scrunched nose and some mumblings about hippie muffins.
Until 20 minutes later when I brought him one straight from the oven. In just one bite he was singing a different tune. Juicy sweet raisins, earthy warm spices, and super moist delicate texture thanks to the carrots + oat/flour mixture, these are to die for! Who knew healthy eating could taste this good?
Of course, I chalked it up as a small wife victory for sneaking in extra veggies and fiber into his diet without him even suspecting it.
Dang, I'm going to be a good mom one day!
*wink wink*
Give these delicious, healthy muffins a try - your family will love you for it!
1 stick unsalted butter, melted
2/3 cup clover honey
1/2 cup unsweetened applesauce
2 eggs
2 teaspoons pure vanilla extract
3 teaspoons cinnamon
1/2 teaspoons nutmeg
1 1/3 cup old fashioned rolled oats
1 1/3 cup whole wheat flour
1/2 teaspoon baking soda
1 teaspoon baking powder
1/4 teaspoon salt
2 cups grated carrots
1 1/2 cup raisins
1. Preheat oven to 350 degrees.
2. Whisk together melted butter, honey, applesauce, eggs, vanilla, cinnamon, and nutmeg in a large bowl.
3. Next, pulse rolled oats in a food processor for 40-60 seconds until they turn into a flour like consistency. Add the oats, whole wheat flour baking soda, baking powder, and salt to the liquid ingredients. Do not over mix.
4. Add in grated carrots and raisins to the mixture and let the batter rest for 5-10 minutes.
5. Grease muffin tin with cooking spray and fill each cup 2/3 full.
6. Bake for 22 minutes, or until muffins are lightly golden brown. Allow muffins to cool for 5-10 minutes before serving.
Bon Appetit!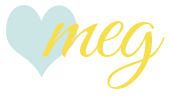 ________________________________________________