Happy Hump Day, y'all!
Good gracious, only 2 days left, but not like I am counting on anything...

While the week has felt a wee bit on the longer more draining side of things, I'm trying to stay positive and focus on the things that make me happy. Like a random 75 degree day in the middle of February, or catching all green lights on my morning commute. Life is all about the little things, right?
Here's a little snapshot of what makes me super giddy lately.
planning//
...our 3 year anniversary getaway to
The Elms Hotel and Spa
, and I'm counting down the seconds!
listening//
...to Harry Potter on audio book. A friend gave me the idea once she said she listens to audio books during her long commute, so I went to the library, rented Harry Potter and the Sorcerers Stone, and now spend 40 minutes in blissful heaven instead of being tempted to mean mug crazy commuters.

loving//
...the song
"Sweet Lovin'" by Segala.
My sister sent me this song a few weeks back, and it is the perfect workout song with a great beat! And did I mention how fun the music video is? Think roller skates meets the Color Run!
counting//
...down the days 'til the weekend. I may be on-call, but I have fun plans including a hot date with my hubby to see
Newsies the Musical
, and of course watching the Oscars!
nerding//
...out over my library card that I got in January. A resolution I wanted to check off my list and I am loving all the it has to offer! Who knew? I've been reading so much and I even joined a book club with my girlfriends. Speaking of books...
reading//
...
"I'll Give You the Sun" by Jandy Nelson
for book club and it's quite a change up since the last pick (Aziz Ansari's "Modern Romance"). I'm digging it so far... and quite curious to see what will happen! PS - thanks for all the great book recommendations by answering this week's
Mingle Monday
question!

hoping//
...I can make it through today's super long dental procedure without hyperventilating. Luckily the paraffin wax hand dip and picking out my own movie to watch makes it slightly more spa like! ;)
watching//
...
Fuller House
(or almost watching... it comes out on Friday)! Who is pumped?
loving//
...our gorgeous
House of Belonging artwork
over our bed. I already want another amazing piece for every other room in our house - ha!
loving//
...stay in date nights. Last night we rented
"The Good Dinosaur"
and
"The Intern"
, made a little cheese tray complete with prosciutto + marcona almonds + grapes, and sipped big glasses of merlot.
This is adult heaven.
enjoying//
...this spring weather in KC! Last weekend we cruised with our windows down, took Beast to the dog park, and sipped Sonic drinks to our hearts content.

making//
...tons of cute baby blankets for friends, family, and Etsy customers! Whether crocheting cute modern patterns or sewing extra soft minky blankets, I'm loving it. Hoping to add in cute animal and newborn baby hats into my Etsy shop soon, but spring is for building ultra cute inventory!
sipping//
...delicious ultra healthy juice from the new
Unbakery & Juicery
in KC. I can't get enough of the tart, refreshing Citrus No. 2 - grapefruit, mint, lemon, aloe vera, & honey.
What have you been up to lately, friends?
Anything super floating your boat?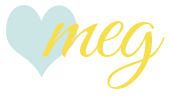 ________________________________________________