Welcome back to the weekly grind, y'all!
Who else stayed up way too late watching the Super Bowl last night? Please tell me I wasn't the only one d-r-a-g-g-i-n-g this morning! If I could get an IV of coffee right now, that would be great.
How was your weekend? Do anything fun/noteworthy?
So glad you are here, glad you are you... let's mingle!



HOW TO MINGLE




** Only 3 easy rules - that's all I ask! **
1) Link-up your blog below.
2) Share a link to Mingle Monday on your post or give a little social media shout out.


3) Answer the weekly question in the comments section below:

** What plans do you have to celebrate love day this week? **
_________________________________________________________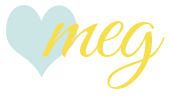 ________________________________________________