Welcome back from the weekend!! How was it?
It's my main man's birthday today, so we had a fantastic time celebrating the last several days. A big party at our house Friday with tailgating games galore, out to dinner with the fam last night, and tonight we're headed out on a birthday date. Life is so sweet with that guy around (love you, boo!).
So glad you are here, glad you are you... let's mingle!



HOW TO MINGLE




** Only 3 easy rules - that's all I ask! **
1) Link-up your blog below.
2) Share a link to Mingle Monday on your post or give a little social media shout out.


3) Answer the weekly question in the comments section below:

** Do you have any birthday traditions?**
_________________________________________________________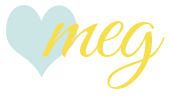 ________________________________________________