The 4th of July holiday is just a week away, and I couldn't be more antsy to get out to the cabin to celebrate with the fam! Every year we have a huge patriotic blow out and party the day away.
Family Olympics, kayaking, a cookout, fireworks over the pond, star gazing...
you name it!
So of course, everyone is always out to one up each other by introducing their latest Americana swag. Little do they know, I've made a few purchases that I'm excited to debut! :) Here are some awesome finds I came across. I think you will love them too!
(purchased!!)
(purchased!)
(purchased!)
One thing is for sure, I will be decked out in red, white, and blue, and celebrating in style!
I already can't wait to hit the road for
the family cabin
, so we can sit on our red bench
where Adam proposed under the fireworks
2 years ago (has it really been that long?).
How will you be celebrating?
#merica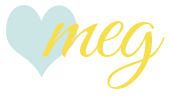 ________________________________________________