Run, don't walk to your nearest movie theater...
Chef is just that good.
Last Sunday we celebrated Father's Day by treating my pops to breakfast at
Beer Kitchen
in Westport. We were hoping for some pool time or a little putt-putt action, but the rainy weather stood in our way. The next thought was family movie time, so when we were cruising through options, I remembered seeing a trailer for
Chef
that I thought looked incredible.
Before I knew it, and much to my surprise, the fam was on board with hardly any coaxing!
So, we found ourselves in plush reclining movie seats with butter spritzed popcorn in tow, and the movie started to roll. At first I didn't really know what to expect.
I knew just from the trailer that I would just fall head over feet for the beautiful food styling, but within 5 minutes flat I was ready to give up my career, purchase a janky food truck, and get cooking.
Yet, aside from my own personal love affair with all things food, the movie was so powerful. Such an inspiring message, a heartwarming yet edgy story, and had me rolling wih laughter. And the thing I found most ironic? The storyline revolved around the incredible evolving relationship with a dad and his kid. It's so sweet and funny.

Now, I couldn't have planned a better Father's Day outing if I tried.
Oh, just a fair warning, the food you see in that movie will absolutely get your stomach grumbling for just one bite. There is a scene in the movie where he makes the most delicious, ooey gooey gourmet grilled cheese...

...guess who dropped a solid $30+ on fancy cheese and fresh sourdough that night?
Yep. It looked that good.
Hands down the best movie I've seen in 2+ years, and I'm already to antsy to experience it again.
Go see Chef... you can thank me later!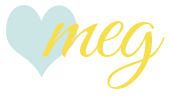 ________________________________________________