Ever since I was a little girl, I lived for sweet summertime. I remember that when I was 8-years-old I used to keep a countdown of days until summer in my Precious Moments diary, and on that sweet day when school finally let out, I felt completely free. What can I say, I'm just a summer girl.
There was always so much mischief to get into, wild adventures to be had, and new things to try. Twenty years later, I am still that same blonde haired, barefoot, hippie child craving some time outdoors soaking up the sunshine.
So, I let my love for the season take over, and I created my little personal bucket list so that I can soak in all the sunny months have to offer...
+ make homemade jam
+ learn how to master pie crust
(june / strawberries, july / blueberries, august / peaches and blackberries)
+ play mini golf
+ eat crackerjacks while cheering on the Royals
+ learn to can
+ go hiking
+ make homemade ice cream
+ read 8+ books
+ stay at a bed & breakfast
.:::.:::.:::.:::.:::.
The list could really go on and on - I love living in such a fun city! Can't wait to rally the troops to go knock some of these awesome items off the list!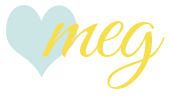 ________________________________________________