Heyyyy-oooo!
Congrats on surviving your wild weekend plans, you crazy party animals. My wild weekend included skipping Zumba for a donut date, making a fresh blueberry pie, and watching a whole season of Glee.
Crazy, I tell you.
Before we get to mingling, I have to give a shout out to my groom. I can hardly believe he proposed 2 years ago today. It was
the perfect proposal
under a sea of fireworks and the beginning of our greatest adventure. Happy engagiversary, my love! #sappypost
Now let's mingle!



HOW TO MINGLE




** Only 3 easy rules - that's all I ask! **
1) Link-up your blog below.
2) You must share a link to Mingle Monday on your post or the Mingle Monday photo.


3) Answer the weekly question in the comments section below and have FUN!

** How are you going to be celebrating the 4th? **

(I'm cabin bound on Wednesday, and I can hardly stand it!)





________________________________________________________________________________________





Still proud to say that

100% of advertisement sponsorship proceeds go to my charity of choice

, the

American Cancer Society Hope Lodge

. There are dozens and dozens of Hope Lodges across the country that give cancer patients a free place to stay while out of town for cancer treatment - such a cool place!




With just $10, you can get a month long ad and know that it is going to help real cancer patients and their families.

So please join me in my fundraising effort by

becoming a sponsor HERE

!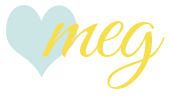 ________________________________________________