Follow my blog with Bloglovin
I wish I could say that I'm an obsessive book worm who plows through libraries of books with ease. I mean, I could even settle for having a good conversation about what I am reading lately.
Wait, you mean talking about the fact that I can easily watch 4 episodes of book-turned-series Orange is the New Black isn't an acceptable alternative to actually reading the series?
Well, this summer, I am out to turn things around. It's time for me to reignite my passion for getting completely lost in a good book while lounging outside on our porch. Or perhaps to decide that picking up a good read over catching up on my DVR is way more worthwhile.
So I have made a fantastic list of books that excite me, and believe it or not, I'm half way through the first book! Well on my way, my friends, well on my way.
My Summer Reading List
1// The Fault in Our Stars by John Green
- This is insanely good so far, although it does hit a little close to home given the fact that I work with cancer patients every single day. Excited to finish and then see the newly released movie!
2// The Hundred Foot Journey by Robert Morais
- I've been dying to read this culture and food filled read. Not to mention the upcoming film looks fantastic!
3// Beautiful Ruins by Jess Walter
Want to hear a secret? I was drawn o the book by it's cover (ha!), but once finding out that it's set in a gorgeous Italian town with lots of rumors and mystery, it easily jumped on my ever-growing list.
4// Gone Girl by Gillian Flynn
People won't stop buzzing with excitement about this book, so naturally I need to do some snooping.
5// Where'd You Go Bernadette by Maria Semple
Another read I keep seeing everywhere. What a cleverly interesting cover and I can't wait to dive into the mystery.
6// Bread and Wine by Shauna Niequist
(thanks for the recommendation,
Rach
!)
The celebration of serving good food and doing life by loving others one meal at a time.
7// Wild by Cheryl Strayed
The adventurist side of me is completely intrigued by this story. A completely independent woman off to find new adventure while hiking her way through the Pacific Crest Trail.
8// Homeward Bound by Emily Matchar
This book was simply written to feed my soul. An inside look at why modern day women are thriving on going back generations to learn the art of canning, sewing, knitting, baking, gardening, and so much more. A glimpse inside the ambitions I love to daydream about.
9// Driving Lessons by Zoe Fishman
The story just seems like a good one about three women each at a crossroads in their life and how they deal with everything that comes along with that.
10// The One and Only by Emily Giffen
Let's be clear here, I am obsessed with anything and everything Emily Giffen has ever written. So low and behold, the moment she released a new book (I've been waiting forever!), it went on the list.
.:::.:::.:::.:::.:::.
// What's on your summer reading list? //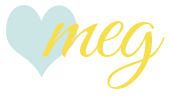 ________________________________________________