Hey gal pals...
I need your help! Have you ever participated in a favorite things party?
If so, how many gifts were you asked to bring and what was your price range?
I am wanting to gather up the ladies for a FTP soon and can't decided on the quantity/price! I would love for everyone to get things they LOVE and not a whole bunch of little "junky" things they aren't excited about.
Will you help me out by chiming in below?
Also, what were some cute gift ideas or your personal favorites?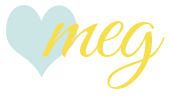 PS - Don't forget to link-up and gain new readers ALL WEEK at my
Mingle Monday Link-Up
!